Today is the last day of the 2021 hurricane season.  That doesn't mean there won't be another tropical storm out there that might spool up, but at least it won't be an official one…
Here's what it looked like.  The most intense storm to hit the U.S. was Ida (see the yellow and orange dots the hit the Gulf Coast).  The fact that the peninsula part of Florida missed being hit was just plain luck, I suppose.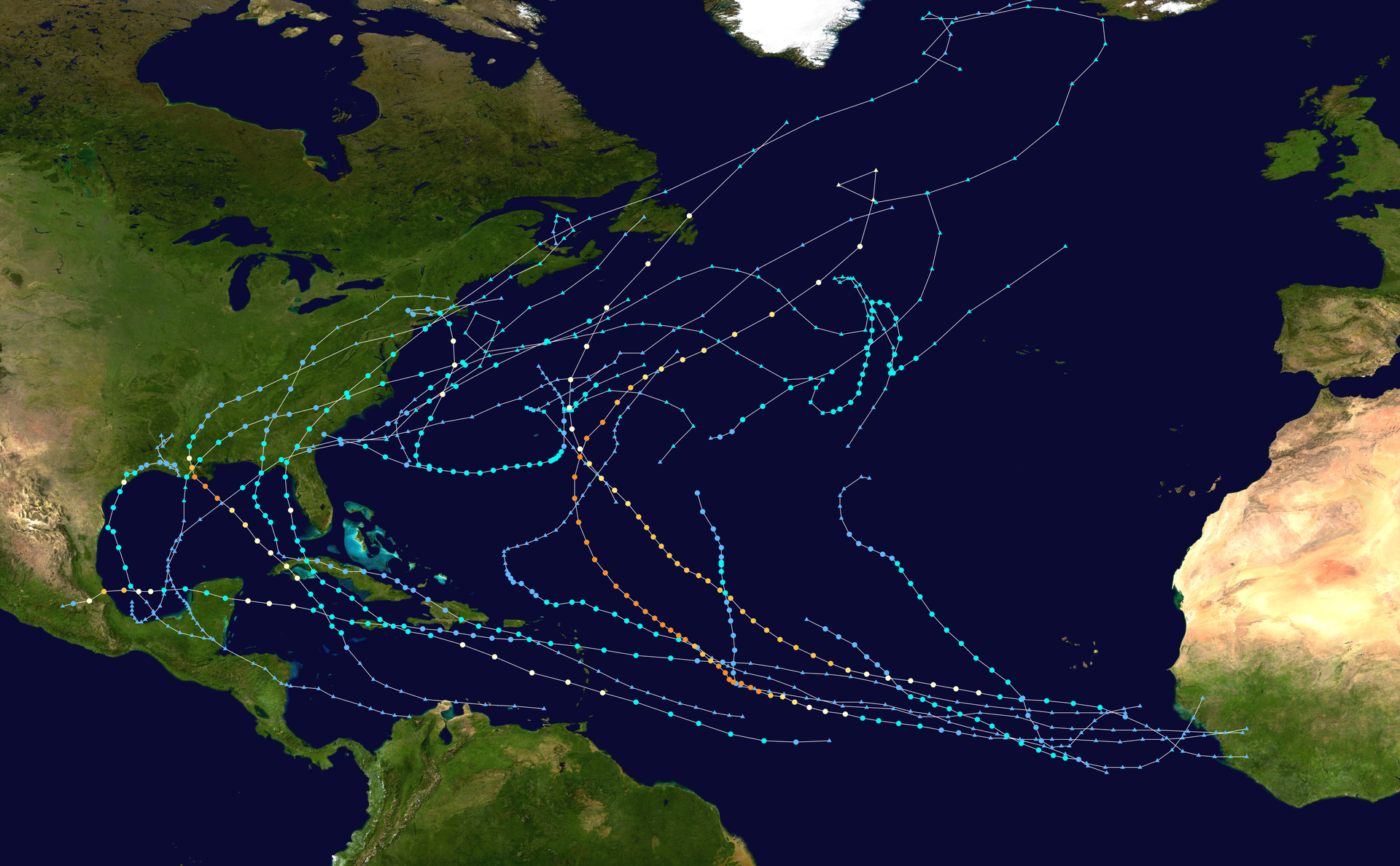 The 2022 season starts up on June 1. Brace yourself.